Best B2B websites and a list of 29 major B2B sites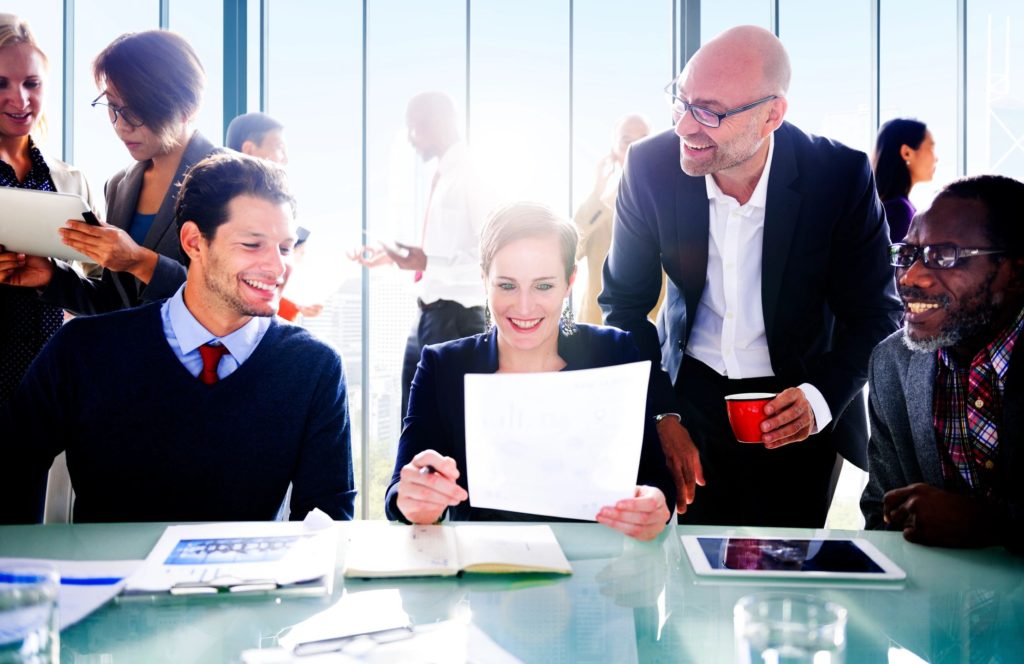 Best 5 B2B marketplace in the USA
Many Global B2B marketplaces are there, But the five best Global B2B Marketplace, especially in the USA, are of the following.
1. Alibaba.com world's largest global e-commerce platform for small and medium-sized businesses around the world.
It is the platform, which serves more than 18 million buyers and sellers from more than 240 countries and regions, showcases products ranging from raw materials to finished goods in more than 40 industry categories.
2. BizBilla.com is the Global B2B marketplace where there 1,46,000+ products categories and 4500+ services categories connecting to 8.6 million of cities in 250 countries. It has more than 8 trillion of pages with various global business information and live new update of more than 2500 business news publishers.
BizBilla.com is also known as Global market place for Manufacturer, Buyers, Sellers, Suppliers, Importers, Exporters, Whole sellers, Agents, Traders and for All industries Worldwide, Free Online Business Setup, Best Online Market Place. Any User can join free in this website of BizBilla.com, this website help to expose the business and products for free and get the Inquiries and Ideas from all business people Worldwide. In BizBilla.com any user can have a lots of option to expose and explore about Business and also to share and get the Ideas of Business Word.
3. EC21.com is one of the world's largest online B2B marketplaces. Like Alibaba.com and BizBilla.com it is truly global and has one million buyers and over 600,000 enquiries are exchanged every month. It also provides the Basic and Premium membership services in which sellers can easily create their own homepage, showcase products, reply to request for quotes and locate and contact buyers.
4. B2B.tradeholding.com is a part of a rapidly growing International B2B Network: TradeHolding.com – International B2B Network. Currently with 649,996 registered members, 163,600+ posted trade leads, 107,500+ products and 7,898,800+ responses to contact member companies.
TradeHolding.com International B2B Network B2B Network is the Biggest Business to Business Network used every day by thousands of buyers and sellers from all over the world. It also consists of 50+ worldwide partner sites targeting 232 countries from all over the world.
5. GlobalBX is a free business for sale listing exchange that provides a confidential forum to facilitate the buying and selling of businesses and commercial properties with thousands of businesses and franchises for sale as well as comprehensive business information for business buyers and sellers.
It ia also a business for sale network connects business sellers and brokers to buyers, investors and direct lenders. We have over 42,000 advertised listings. Whether you want to buy or sell businesses for sale, or get a commercial loan you have come to the right place. Best of all, the services are free!
All these 5(five) are the Best B2B market place not only in USA but also in all Worldwide Market.
Business to business websites
1. Manufacturers, Suppliers, Exporters & Importers from the world's largest online B2B marketplace-Alibaba.com
2. eWorldTrade | Register
3. Manta – The Place for Small Business
4. The Best Sourcing Agent in China
5. B2b Marketplace – Import, Export Trade Leads, Manufacturers, Suppliers
6. World's Largest B2B E-commerce Marketplace for Manufacturers, Suppliers,
7. Buyers, Service Providers
9. Made-in-China.com – Manufacturers, Suppliers & Products in China
11. Businesses For Sale at GlobalBX – Search Over 42,000 Business Listings
12. 12 Best B2B Websites for 2017 – 2018
13. TradeKey USA B2B Marketplace for USA Products, Suppliers & Manufacturers
14. B2b Trade Portal | B2b Marketplace for USA – Import and Exports
15.America B2B Websites,America B2B Marketplaces,America B2B Trade Portal – Trade B2B Directory
16. B2B Marketplace,B2B Trade site listings – Trade B2B Directory
18. Europe B2B Websites,Europe B2B Marketplaces,Europe B2B Trade Portal – Trade B2B Directory
21. Middle East B2B Websites,Middle East B2B Marketplaces,Middle East B2B Trade Portal – Trade B2B Directory
22. B2B Trade Portals in USA- What B2B Website are Best Online Market Places in USA? ~ Ads2020 Marketing- Business Advertising Blog
23. Taiwantrade | Sourcing quality Taiwan products, suppliers, manufacturers and exporters
24. 10 B2B Marketplaces to hang your global business on
26. American B2B Websites – B2B Wisdom
27. Best B2B Marketplaces to Expand your business global
28. B2B Online Directory – Search for company information – Kompass
29. 99Business – B2B Marketplace For Manufacturers, Suppliers From the 30. Largest B2B Marketplace in India.
The Ultimate Guide on How to Start, Create & Build a Membership Site …