Fashion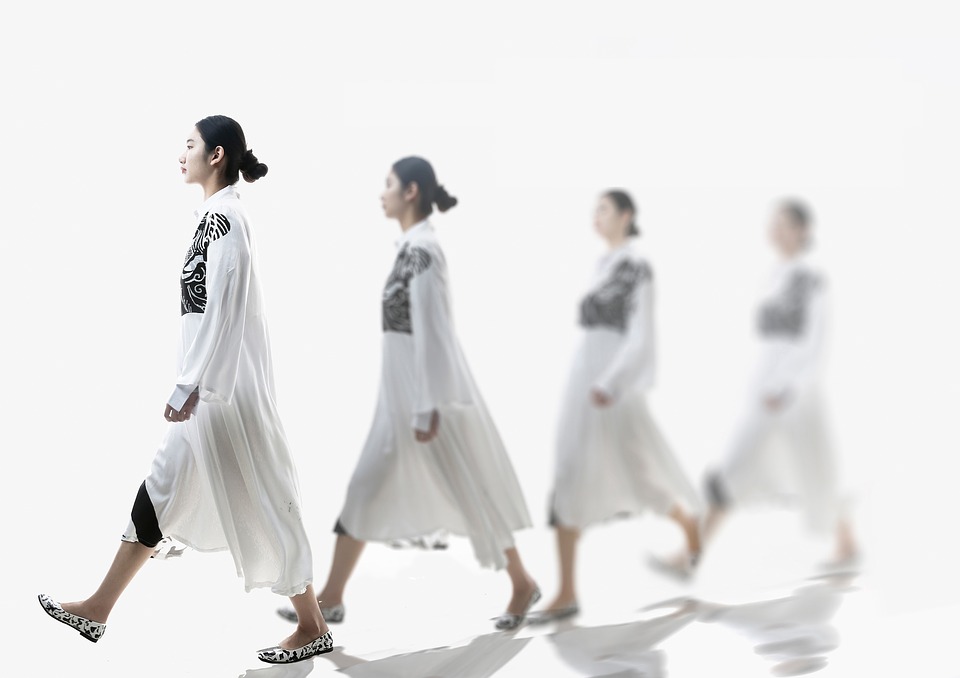 High End
Kerry Taylor Auctions – "Specialists in antique, vintage fashion and textiles."
Anderson & Sheppard
Henry Poole
Dege & Skinner
Huntsman
Gieves and Hawkes
Timothy Everest
Berluti
John Lobb
George Cleverley & Co.
Edward Green
Hilditch & Key
Steven Hitchcock
Turnball and Asser
Thomas Pink
Beverley Birks Couture Collection – "One of the world's largest collections of haute couture."
Blogs
Ask Andy About Clothes
Bryanboy
ContessaNally 
Counterfeit Chic – Susan Scafidi
Heard on the Runway – Wall Street Journal
On the Runway – New York Times
Tavi Says: Fashion Dictates from a fourteen-year old 
Fashion Icons: Tavi Gevinson: New York Fashion Week With Tavi – Fashion Television
Business
CamalgOri – Milan
Catwalking
Central Saint Martins Museum and Study Collection – Search for textile, dress, designer name (Alix Stone)
Centre for Fashion Enterprise – London. "London's pioneering business incubator that supports and nurtures emerging fashion design talent."
Colette – 213 rue Saint-Honoré, Paris. "Style design art food"
Cosprop Ltd. – "One of the world's leading costumiers to the film, theatre and television industries" founded in 1965 by John Bright, has an extensive stock of over 100,000 original, replica and reproduction costumes and accessories.
Costume Gallery – "Online complete period fashion publications, including articles, images, catalogs, and books."
Chanel
Costume Society of Great Britain
Costumer's Manifesto – Tara Maginnis
Dellamoda
Designers
Agnes B T Shirts
Alice & Olivia – New York
Hardy Amies
Aminaka Wilmont РMarcus Wilmont and Maki Aminaka L̦fvander
Aquascutum
Gustavo Arango
Giorgio Armani
Brian Atwood – Shoes
Antonio Azzuolo
Ann-Sofie Back
Badgley Mischka
Christopher Bailey – Burberry. See Technology and the Trenchcoat: Burberry Finds Its Future by Mining Its Past video interview by Suzy Menkes, International Herald Tribune / New York Times, November 11, 2010.
Balenciaga
Band of Outsiders
Armand Basi
Baum und Pferdgarten
BCBG
Belstaff
Dirk Bikkembergs
Graeme Black
Blumarine
Lie Sang Bong
Bottega Veneta
Marc Bouwer
Anne Bowen
Burberry
Stephen Burrows
Ally Capellinio
Isabela Capeto
Casch – Copenhagen
Robert Cavalli
Celine
Chaiken
Georges Chakra
Chanel
Coco Chanel Designs – Victoria & Albert Museum
Igor Chapurin
Cherry Chau
Chloe
Jimmy Choo
Doo Ri Chung
Franco Ciambella
Claudia Ciuti
Kenneth Cole
Jasper Conran – London
Christophe Coppens – Tokyo. "An innovative milliner, Coppens boasts an oeuvre of witty headwear that has gained him fame at home, where he counts members of Belgium's royal family as clients, as well as further afield." ("Mad as a Hatter, Charlotte Vaudrey, Frame Magazine, Nov/Dec 2006)
André Courréges – Paris
Emma Cook
Zero Maria Cornejo
Esteban Cortazar
Costume National
James Coviello
Custo-Barcelona
DSquared2
Daks – Giles Deacon
Chloe Dao
Oscar de la Renta
Ben de Lisi – London
Alessandro Dell'Acqua
Diesel
Collette Dinnigan – Australian designer
 Dior
Dolce & Gabbana
Duckie Brown
Eleykishimoto Ellesse
Engineered Garments – Daiki Suzuki's menswear line.
Erdem
Erotokritos
Etro
Cesare Fabbri
Nicole Farhi – London
Fendi
Alberta Ferretti
Gianfranco Ferre
Erin Fetherston
Limi Feu
Anne Fontaine
Bruno Frisoni – Shoes.
Jean Paul Gaultier
Nicolas Ghesquiere – Designs for Balenciaga
Elspeth Gibson
Romeo Gigli
Gina Shoes
Marithe and Francois Girbaud
Georgina Goodman
Josh Goot
Martin Grant
Rogan Gregory – The goal of his Edun line "is to create beautiful clothing while fostering sustainable employment in developing areas of the world."
Louise Gray – London
Gucci
Anna Gulmann – Copenhagen
Kevan Hall
Douglas Hannant
Anne Valérie Hash
Julie Haus
Heatherette
Alexandre Herchovitch
Hermes
Carolina Herrara
Allegra Hicks
Anya Hindmarch
Lisa Ho
Monique l'Huillier
Joanne Hynes – Officially launched in October 2003. Joanne Hynes graduated in 2001 with an MA in Womenswear from London's Central Saint Martins College.
Iceberg
Roksanda Ilincic
Ashley Isham
Marc Jacobs
Peter Jensen – London
Eun Jeong
Jean-Claude Jitrois – Paris.
Betsey Johnson
Stephen Jones Millinery
Wolfgang Joop,
Kaliyana – Karina Ackert.
Donna Karan
Dice Kayek
Kelly B Couture -"Organic cotton: cotton grown, processed, and produced without the use of pesticides and other toxic chemicals."
Kenzo
Calvin Klein
Jean Paul Knott
Sophia Kokosalaki
Michael Kors
Holly Kristen
Atil Kutoglu
Christian Louboutin
Christian Lacroix
Derek Lam
Adrienne Landau
Helmut Lang
Lanvin
Jens Laugesen – London
Ralph Lauren
Phillip Lim
Linda Loudermilk
Lutz & Patmos
Todd Lynn
Jenne Maag
Stella McCartney
Alexander McQueen
Mads Norgaard – Copenhagen
Malo
Isabel Marant
Catherine Malandrino
LF Markey – Louise Markey
Marni
Hannah Marshall
Joanna Mastroianni
Toni Maticevski – Australian
Meadham Kirchhoff – Edward Meadham and Benjamin Kirchhoff
J. Mendel
Carlos Miele
Michael Michalsky – Berlin
Nicole Miller
Badgley Mischka
Missoni
Miu Miu
Anna Molinari – Blufin, Blugirl, Blumarine
Moncler
Roland Mouret
Munthe plus Simonsen – Copenhagen
MySelf Kai Kuehne
Hiromichi Nakano
Richard Nicoll
Charles Nolan
Nolita
Akiko Ogawa
Dragana Ognjenovic
Duro Olowu – London
Rachel Pally
Thakoon Panichgul
Bruno Pieters
Peter Pilotto
Ports 1961
Zac Posen
Paco Rabanne
Paul & Joe – Paris
Project Alabama
Emilio Pucci
Lilly Pulitzer
Paco Rabanne
Christopher Raeburn
Rag & Bone – New York
Tracy Reese
Brian Reyes
Zandra Rhodes
Doo.Ri
Clements Ribeiro
John Ribbe
Nina Ricci
Stefano Ricci
John Rocha
Rochas
David Rodriguez
Narciso Rodriquez
Christian Francis Roth –
Cynthia Rowley
Rachel Roy
Sonia Rykiel
Elie Saab
Heikki Salonen
Behnaz Sarafpour
Yves Saint Laurent
Jil Sander
Rupert Sanderson Shoes
Fausto Sarli
Proenza Schouler – Lazaro Hernandez and Jack McCollough
Danielle Scutt
Jasmin Shokrian
Sigerson Morrison
Denis Simachev
Raf Simons – Jil Sander
Sinha-Stanic –
Dominique Sirop
Paul Smith
Tim Soar – London
Peter Som
Anish N Soni
Franck Sorbier
Kate Spade
Stefanel
Olivier Strelli
Gharani Strok
Jill Stuart
Anna Sui
Elie Tahari
Rebecca Taylor
Alice Temperley
Yeohlee Teng
Thakoon
ThreeasFour
Nadya Toto
Ellen Tracy
Philip Treacy
Trovata – 
Trussardi
Carmen Marc Valvo
Dries Van Noten
Af Vandervorst – Belgium
John Varvatos
Versace
Viktor & Rolf
Roger Vivier
Diane von Furstenberg
Saeyoung Vu
Louis Vuitton
Amanda Wakeley
Alexander Wang
Vera Wang
Vivienne Westwood
Christian Wijnants
Jason Wu Studio
Yohji Yamamoto
Yeohlee
Gaspard Yurkievich
Zaldy
Pal Zileri
Ronit Zilkha
Designer's Days
 Chantal Mora
DolceVita: Fashion – Italian fashion
fashion Resources
Espace Textile
FabricLink – "Web resource for fabrics and textiles."
Fairchild Books – Source for books and visuals for the fashion, apparel, textiles, and retail industries.
Fashion Calendar – "
Fashiondex – the Apparel Industry Sourcing Site
Fashion Net
Fashion Television Channel
FashionUnited – Fashion news
Fashion Week Daily
Festival Mode and Design – Montreal. Held in August
Fabric Material
abaca
coir
cotton
flax
hemp
jute
silk
sisal
wool
Forecasting
The Future Laboratory – London. "recognised internationally for its innovative approach to trend forecasting, consumer insight and brand strategy."
Kurt Salmon Associates – Apparel consulting firm
McCann Erickson – Ad agency. Tom Julian is director of trends.
NPD Group – Market reserach firm located in Port Washington. Marshal Cohen is the chief industry analyst.
Tobe Report – "International fashion and retail consulting service."
WGSN – Worth Global Style Network. "World's leading online research, trend analysis and news service for the fashion and style industries."
From Paris to Providence: Fashion, Art, and The Tirocchi Dressmakers Shop, 1915-1947
George Grantham Bain Collection – "Photographic files of one of America's earliest news picture agencies. The collection richly documents sports events, theater, celebrities, crime, strikes, disasters, political activities including the woman suffrage campaign, conventions and public celebrations. The photographs Bain produced and gathered for distribution through his news service were worldwide in their coverage, but there was a special emphasis on life in New York City. The bulk of the collection dates from the 1900s to the mid-1920s, but scattered images can be found as early as the 1860s and as late as the 1930s." Fashion-related examples include:
Trouser skirt, Paris
Pantallon gown, Los Angeles (1911)
Fridolyn Gimbel, three-quarter length portrait, seated, facing front
Ice-skaters on ice in Tuxedo Park, New York
Head and shoulders of model wearing "Chanticleer" hat of bird feathers (ca. 1912)
Women's fashions: Fall fashion, 1913
Women's fashions: Paris fashion, May 1911: fur and plumed hat
Women's fashions: black faille gown by Lanvin (November 1915)
Women's fashions: Poiret check suit (1914)
Fashions at Trouville (1913)
At Rockaway Hunt Meet — fashion mannekins
Glam
Harper's Bazar Magazine – "Online collection of 19th Century articles, illustrations, and Victorian fashions taken directly from the 19th Century magazine, Harper's Bazar (C.1867-1900)."
History of Costume – By Braun & Schneider – c.1861-1880
Infomat – "Fashion industry information services and search engine since 1996."
Intute: Fashion & Beauty – Searchable database of arts & humanities web sites has a sizable annotated section of fashion resources.
Jessamyn's Regency Costume Companion – David and Jessamyn Reeves-Brown.
Kamkyl – Menswear designed by Yvonne and Douglas Mandel, Montreal
Kyoto National Museum
Online Database – Contains 2,000 of over 5,000 works owned by the museum, searchable by keyword or category. A search for kimono yields over 200 results, with images. A category search for textiles yields over 900 results.
The Ladies: A Journal of the Court, Fashion and Society (1872) – Weekly London newspaper "offering scientifically precise fashion advice and demanding political rights for women". Virginia H. Cope, University of Virginia English Department.
LeRage.com
Look On-Line – "Who, what, where, and why, of New York Fashion." You can watch videos of fashion reports by Marilyn Kirschner and the hear interviews in the American Master of Fashion series (Ralph Rucci, Bill Cunningham, Elsa Klensch, Arthur Elgort).
Lucire
Madeleine Vionnet – "Madeleine Vionnet (1876-1975) is recognized as one of the greatest dressmaker of the twentieth century".
Libraries
Leslie Russell (1943 – ) – Hairdresser. He talks about Barbara Hulanicki.
Percy Savage (1926 – ) – Fashion PR and consultant
Manny Silverman – Fashion consultant. Interviewed by Anna Dyke 29 July 2005.
Lily Silberberg (1929 – ) – Pattern Cutter
Harvard University Library Open Collections Program – Among the digitzed catalogs in the full-text collection are:
Abercrombie & Fitch. 1913 styles – "Out-of-Door Clothes for Fastidious Women". Digitized version of the 32 page 1913 catalog
Allen, Brock & Smith, Inc. (1913) – Women's shoes
United Shirt and Collar Co. Catalogue of ladies' collar and cuffs, chemisettes, cape and sailor collars [ca. 1900] – Troy, New York
Warner Brothers (1894) – Corsets
Jordan, Marsh and Company (1885)
B. Altman & Co. (1879-1880) – Full-text of the following catalogues: No. 34 (fall and winter, 1879/1880), No. 54 (fall and winter, 1886/1887), No. 116 (spring and summer, 1917) and Nov. 1926
Bea McPherson, KSU Museum and Fashion School Papers, 1978-1988
Shannon Rodgers and Jerry Silverman, Papers, 1825-1996 [1959-1994] 
Library of Congress Catalog – Use the following subject headings:
Library of Congress Podcasts
Library of Congress Webcasts
For the Eyes of the Dear Leader: Fashion and Body Politics in North Korean Visual Arts – Lecture by Suk-Young Kim, 06/27/2007 (76 minutes)
Watsonline – Catalog of the libraries of the Metropolitan Museum of Art, including the The Irene Lewisohn Costume Reference Library, "one of the world's foremost fashion libraries. Its collection includes approximately 30,000 noncirculating monographs, rare books, and periodicals, as well as design archives, sketchbooks, photographs, drawings, prints, and extensive files of clippings pertaining to the history and study of the arts of adornment throughout the world. The library maintains 50 current fashion periodical subscriptions, including a wide range of international magazines and scholarly journals."
Worldcat
Magazines
Firstview – Fashion publication with tens of thousands of photos of the latest collections (portions of the site are for subscribers only)
Fashionlines
Allure
Another Magazine
Collezioni
Condé Nast Publications
Costume
Daily News Record (DNR) – Fairchild Publications men's fashion magazine
Elle
Elle – French version
Esquire: Style
Glamour
Glamour – Italian version
Hint Fashion Magazine
i-D Magazine
Jane
Lucire
Lucky
Magazine Clin d'Oeil
Marie Claire
New Yorker Magazine – Provides full-text access to selected articles including:
The Next Generation of Fashion – "On Saturday, October 4th [2008], Judith Thurman hosted a panel with Louise Markey, Makoto Takada, and Joeri Van Yper. Here is a full-length video of the panel."
The Shoot: How Mert and Marcus make everyone look magnificent (Letter from Ibiza) by Nick Paumgarten, September 27, 2004, about the photographers Mert Alas and Marcus Piggott.
Paper
Seventeen
Style
Vogue
Vogue Paris
Vogue UK
W Magazine
World Style – Fashion magazine
Medici Archive Project: History of Costume and Textiles – Johns Hopkins University
Men Style РCond̩ Nast
Metrofashion
Milieux: the Costume Site – Lauren Podolak's collection of ""online costuming sources for historical, science fiction & fantasy costumers."
MiniMidiMaxi: Canadian Fashion Stage
Moda Online – Italian fashion
Model Agencies
Boss Models
Elite Model Management
Ford Models
DNA Model Management
IMG Models
Major Model Management
Marilyn Agency
New York Model Management
Next Models
Next Models USA
Trump Model Management
Wilhelmina Models
Museums
Les Arts D̩coratifs РParis
Brooklyn Museum of Art
Ethnology Collection:
mittens
Belts
dresses
shawls
purses
hats
Cooper-Hewitt, National Design Museum
National Design Awards
Costume Museum of Canada
Design Musuem – London
Matthew Williamson: 10 Years in Fashion
Tim Walker: Pictures
Manolo Blahnik exhibit
Fashion Museum – Bath (UK)
Style and Status: Imperial Costumes from Ottoman Turkey
Gathering the Jewels / Casglu'r Tlysau – "Over 20,000 images of objects, books, letters, aerial photographs and other items from museums, libraries and record offices in Wales." Fashion-related images include:
Fashion plate from 'Weldon's Ladies' Journal, Portfolio of Fashions', c. 1935
Fashion plate from 'Coming Fashions', March 1930
Metropolitan Museum of Art Costume Institute – New York
Collection Connection – "About 70 percent of the collection in an electronic collection registration system. Digital photographs were made of about 60 percent of the collection."
Library – Has an online catalog
Musée des Tissus et des Arts décoratifs
Musée des Tissus et des Arts décoratifs de Lyon
Robe "Delphos" Ã tunique courte – Venise, Mariano Fortuny, vers 1920-1930
Ceinture à décor floral – Iran
Madame Charles-Pierre Pécoul (1784) – Jacques-Louis David. "Les détails de la robe en satin, ornée de fines dentelles, sont transcrits avec minutie."
Museum of Costume – Bath, U.K.
Museum of Modern Art – New York
Contemporary Japanese Textiles: Structure and Surface – November 12, 1998-January 26, 1999.
National Museum of American History – Division of Home and Community Life
Hispanic Designers
Men's Clothing and Accessories: Selected References
Nederlands Textielmuseum – Dutch Textile Museum, Tilburg
Royal Ontario Museum
Au Courant: Contemporary Canadian Fashion Designer Files
San Diego Museum of Art
Dragon Robes of China's Last Dynasty
National Museums of Scotland 
– Has a database of "images, audio clips, video clips and 3D environments." Search for such terms as European Costume, Dress, woman's, tartan, Scottish Crafts Collection, Jersey, knitted, Fashion plates, etc.
Victoria & Albert Museum – London
Fashion, Jewellery & Accessories
Fashion Reading Lists.
1960s Fashion and Textiles
3D Fashion
Names
Hilary Alexander – London Telegraph
Bridget Foley – Executive editor of WWD. See See 100 Years of WWD Q & A with Bridget Foley, in Eric Wilson's blog, On the Runway, New York Times, November 1, 2010. "In Hollywood, everyone is so afraid of being trashed. Everyone dresses not for the biggest event one can imagine, but for a mass television audience. That may be good for the houses to have their brands radiate across the globe, but I don't think it's really good for fashion. I am dying for someone to show up on a red carpet in one of Raf Simons's T-shirts and skirts with a peplum. I mean, how gorgeous?"
Michael Roberts – Fashion and style director, Vanity Fair
Carine Roitfeld – Editor, French Vogue. See The Anti-Anna
Guy Trebay – New York Times
Anna Wintour – Editor, Vogue. See Just Asking: Anna Wintour: A Tastemaker in a Changing Time, an onterview by Rachel Dodes with Anna Wintour, Wall Street Journal, February 14, 2009. "I don't think anyone is going to want to look overly flashy, overly glitzy, too Dubai, whatever you want to call it. I just don't think that's the moment. But I do feel an emphasis on quality and longevity and things that really last."
National Textile Center University Research Consortium – Auburn, Clemson, Cornell, Georgia Tech, North Carolina State, Philadelphia University, University of California at Davis, University of Massachusetts at Dartmouth
Natural Fibers Research and Information Center – Offers several searchable databases.
Rethinking Fashion: Fast Life, Slow Fashion: A New Theory of Fashion 
Rethinking Fashion: Challenges and Solutions in Sustainability – November 5, 2007
Rethinking Fashion: The Corporate Conscience – October 23, 2007.
Net-a-Porter – Fashion website founded by Natalie Massenet in 2000 sells more than 50 luxury brands.
News
Apparel News
Business of Fashion
Esquire: Style
Financial Times: Fashion
Cyberpresse (Canada)
Paris Match
Nouvel Observateur
Libération
Le Parisien
Paris Soir
l'Express
Le Figaro
Le Point
Reuters France
Courrier International
Radio Paris
Radio France (RFI)
France 2
TV5
TF1.
International Herald Tribune: Style & Design – Look for articles by Suzy Menkes
New York Times
New York Times Fashion & Style
New York Times Style Magazine
Fashion Shows
Times Topics: Fashion and Apparel
Wall Street Journal – More and more of the WSJ articles are now available free to non-subscribers. Below is a selection of recent free fashion-related articles:
The Boomer Balancing Act: Retailers say new looks for middle-age women are both youthful and mature by Teri Agins, Wall Street Journal, November 3-4, 2007.
"Does This Shirt Make Me Look Too American?" – By Ray A. Smith, Wall Street Journal, August 18-19, 2007. "For men shopping for dress shirts, it can also mean squeezing into a tighter fit. British shirts are cut closer to the body: A "classic fit" Charles Tyrwhitt shirt fits the way an American brand's "slim fit" shirt would. British shirts tend to have spread collars, compared to the long, pointy versions on many American shirts. They also come in less conservative colors, with unusual shades like orange and pistachio, and bold patterns of checks and plaids that can seem loud by American office standards."
Washington Post: Style
World Global Style Network
Organizations
L'Association Nationale pour le Développement des Arts de la Mode (ANDAM) – French Culture Ministry association formed to support and promote young designers by providing grants to help them launching their own labels.
Association pour le developpement des arts de la mode
British Fashion Council – "Owns and organises London Fashion Week and the British Fashion Awards."
Camera Nazionale della Moda Italiana – Governing trade group for Italian fashion and organizer of Milan Fashion Week.
Costume Designers Guild
Council of Fashion Designers, Tokyo
Flanders Fashion Institute
Moda In – "Established in 1984 by the Italian Textile Association and the Italian Federation of Various Textiles and Hat Manufacturers to promote Italian and European textiles throughout the world."
La Mode Fran̤aise Р3,000-page on-line directory published monthly in French and English listing every name, address and event in fashion (labels, companies, museums, trade shows, etc).
National Retail Federation
National Textile Association
Paris Music Hall Collection – Costume designs and curtain designs for the music halls of Paris from 1920-1938 owned by the Hargrett Rare Book and Manuscript Library at the University of Georgia.
Paris Voice
Peclers Paris – Agence de style internationale.
Photo Paris Mode
Photographers
Bill Cunningham – New York Times photographer known for On the Street candids
Life Photo Archive – Hosted by Google. Some examples of searches:
Hermes Dresses – Photographs by Gordon Parks
Boots Fashion – Photographs by Paul Schutzer
Dior – Photographs by Nina Leen.
French Fashion Models
Chanel Look
British Fashions
Shoes Fashions
Eisenstaedt Fashions
Here are some striking images:
Staley-Wise Gallery – "Established in 1981 in Soho, the Staley-Wise Gallery opened with an exhibition of Horst photographs and continues to show the work of masters of fashion photography."
Victoria & Albert Images
Amy Arbus
Richard Avedon
Bill Cunningham – New York Times photographer known for On the Street candids
Louise Dahl-Wolfe (1895-1989) – See the Louise Dahl-Wolfe Collection Finding Aid at the Center for Creative Photography at the University of Arizona.
Patrick Demarchelier
John French (1906-1966) – There are hundreds of his photographs in Victoria & Albert: Images
Greg Kadel
Peter Lindbergh
Mario Testino
Deborah Turbeville
Reference
From Concept to Consumer – By Gini Stephens Prings, Prentice Hall, 1999, 6th edition. Fashion, the clothing trade and fashion merchandising. "Domestic shoe production has declined so that there are only 379 manufacturers operating 461 plants in the United Slates with employment at approximately 48,200. The small amount of domestic shoe production left primarily of men's shoes, is done in New England and the Midwest. These firms include better classic men's shoes such as Johnston & Murphy, Allen-Edmonds, Cole-Haan, and Alden and moderate shoe lines such as Florsheim, Bass, Dexter, and Bostonians. In the future, it seems that weaker firms will continue to close while stronger ones will consolidate plants, invest in new technology to narrow the gap between foreign and U.S. labor costs."
Vocabulary of Basic Terms for Cataloguing Costume – ICOM International Committee for the Museums and Collections of Costume.
Schools
Academy of Art University – San Francisco
Acad̩mie des arts et du design / Academy of Arts and Design РMontreal
Bunka Fashion College – Tokyo
Central Saint Martins College of Art & Design – London
Domus Academy – Milan
Fashion Institute of Design & Merchandising (FIDM) – Los Angeles, San Franciso, San Diego and Orange County
Fashion Institute of Technology – New York
Fashion School at Kent State University
Institut Fran̤ais de la Mode (IFM) РParis
Istituto Marangoni – Milan
Kent State University School of Fashion Design and Merchandising
London College of Fashion
Otis College of Art and Design – Los Angeles
Parsons the New School for Design – New York
Polimoda – Florence
Rhode Island School of Design – Providence, Rhode Island
Royal Academy of Fine Arts – Antwerp
Savannah College of Art and Design – Savannah, Georgia
Shows
British Vogue Fashion Shows
Dublin Fashion Week
ENK International Trade Shows – The Fashion Coterie show is held in September.
Fashion Footwear Association of New York – December.
Fashion Shows – New York Magazine
Festival Mode and Design – Montreal in August. (Place Ville Marie).
International Shoe Fair – Düsseldorf.
London Fashion Week – Organized by the British Fashion Council.
Men's Apparel Guild In California (MAGIC)
Mercedes Benz Fashion Week
MICAM – International shoe fair held in March and September in Milan.
New York Magazine: Fashion Shows
New York Times: Fashion Shows
Pitti Immagine uomo – Men's wear trade show held each January in Florence
Premiere Vision Preview: New York
Style.com: Fashion Shows – You can view collections.
World Shoe Association Show – February in Las Vegas.
ShopVogue
Amber Collection
Damson Collection
Stardoll – Dress up virtual paper dolls. Choose from hundreds of personalities including:
Penelope Cruz
Natalie Portman
Avril Lavigne
Cher
Style.com (Italia)
StyleSight
Telegraph: Fashion
Textile World
Texture Library
3D Body Scanner – "Cornell researchers are using a body scanner to study the complex problems of clothing design and fit."
Universities
Drexel Historic Costume Collection – Searchable database of archival data and detailed graphics for the physical collections housed in the Nesbitt College of Design Arts and the Drexel Museum, Drexel University, Philadelphia.
Harvard Center for Textile and Apparel Research (HCTAR)
Tirocchi Dressmakers Project – Based on the Rhode Island School of Design Museum exhbition From Paris to Providence: Fashion, Art, and The Tirocchi Dressmakers Shop, 1915-1947.
Twentieth Century Design: Ethnic Influences – By Belinda T. Orzada, apparel designer and Assistant Professor in the Department of Consumer Studies at the University of Delaware.
Vintage
Allan and Suzi
Elle W Collection – 864 Lexington Ave., New York, NY
Encore Resale – 1132 Madison Ave., New York City (212 879-2850)
Fashiondig
INA – New York. Four locations: Soho:101 Thompson St. (212.941.4757); Nolita: 21 Prince St. Between Mott and Elizabeth (212.334.9048); Uptown: 208 E 73 St. Between 2nd and 3rd (212.249.0014); and Soho Men: 262 Mott St. Between Prince and Houston (212.334.2210).
Kerry Taylor Auctions – quot;Specialists in antique, vintage fashion and textiles.quot;
Michael's: the Consignment Shop for Women – 1041 Madison Ave., New York City (212-737-7273)
RustyZipper
VintageVixen
Visual Arts Data Service – Based at the Surrey Institute of Art & Design, it provides access to image databases from the London College of Fashion, the Design Council Archive and several other collections.
Vogue TV – "Exclusive fashion videos of catwalk shows, designer parties and front row experts." Expert views from such fashion notables as Harriet Quick, Anna Bromilow, Alexandra Shulman, Lucinda Chambers, Liz Thody, Vanessa Gillingham.
Wall Street Journal: Fashion Video
When the Girls Came Out to Play: The Birth of American Sportswear by Patricia Campbell Warner, professor, theater, UMASS Amherst, February 15, 2007.
Wire Image: Fashion
Woolmark Company
Wrapped in Pride: Ghanaian Kente and African American Identity – Smithsonian Institution. "Kente is made by the Asante and Ewe peoples and is the best known of all African textiles."
YouTube – Search by designer name and Spring or Fall, for example Marni Spring Summer 2007
ZooZoom Fashion Magazine